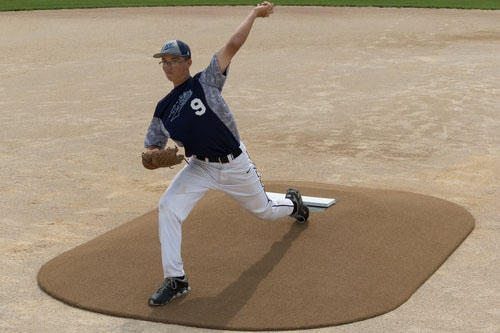 Aeroform Athletics offers a wide variety of portable pitching mounds to suit the needs of any player or coach. Their mounds range in size and shape, from small, lightweight models that are easy to transport and set up, to larger, more sturdy mounds that can withstand heavy use and provide a more realistic pitching surface.
All of Aeroform Athletics' portable pitching mounds are constructed from high-quality materials, such as durable polyethylene and reinforced fiberglass, to ensure long-lasting durability and performance. Many of their mounds also feature innovative design elements, such as non-slip surfaces and built-in handles, to enhance safety and convenience during use.
Whether you're a beginner or an experienced player, Aeroform Athletics' portable pitching mounds are an excellent investment for any team or individual looking to improve their pitching skills and achieve greater success on the field.